As mentioned in Under Construction, I hope you'll join me as I navigate the re-entry stage in our repatriation journey. Every three months I share a series of 'snapshot' blog posts about the particulars of building a new life from scratch, filed under the post category Re-entry Reality. I look at everything from making a home, engaging socially, staying healthy, and stretching creatively,  to becoming part of a community, launching new career endeavors and addressing spiritual needs and emotional well being.
* * *
It's been a little more than half a year into our repatriation, and I can tell you I'm squarely in the midst of re-entry.
In Re-entry Reality I explained why I'm keeping track of what I've been doing — or not, as the case may be — in  a host of categories I believe are important to having a balanced, relatively harmonious life. [If you're new to this series, that post also contains links to my musings on the first three months of re-entry after moving back from the Netherlands.]
However, there were two major areas I didn't manage to report on during the first quarter of repatriation: work/professional and creative ventures. So in Work? In Progress, I rectified the situation by explaining first what I did on the professional front during the initial three months followed by developments in the next three.
Today I'm going to do the same in an area I consider of paramount importance in helping us achieve that ephemeral goal of balance: recreation/creativity.
In short, I believe this is the wedge of the life-wheel which helps fuel our forward motion in daily life, propel our progress and feed our imagination.
For the sake of argument, I'm removing 'spending time with loved ones' (family and/or friends) from the equation. That is something which ranks high on most people's priorities, mine included. But in this instance I'm talking about those activities we do solely for ourselves.
You know, the ones we tend to overlook or push aside as we spend our time, attention and energy in other spheres.
To me, creativity/recreation consists of doing those things we want to do, the sorts of things which soothe our soul, inspire our ideas and truly rejuvenate us. I'm sure you recognize the feeling I mean: when you've got a bundle of time — anywhere from a few minutes to several hours to a lazy weekend or longer — what makes us set aside our 'to do' lists and our 'oughts' and 'shoulds'?
For as long as I can remember, reading has been my recreational activity of choice. I'm not talking about research-related reading. I tend to do a fair amount of that, and while I usually find it interesting, and indeed creativity-sparking, here I'm referring to books, articles, magazines read purely for pleasure.
I used to lament my lack of recreational reading time until a few years ago, I jumped on the Kindle bandwagon. Until then, lying in bed at the end of the day was when I'd try to fit in a few pages, a chapter if I were lucky, before succumbing to drowsiness and going to sleep. Then Kindle came into my life, and I've never looked back.
Suddenly I didn't need to carry a heavy book or thick paperback around with me: that slim, lightweight e-reader was easily tucked into my purse, ready to be pulled out while standing in lines, before a meeting or appointment, or sitting in my car in parking lots waiting for my children to finish school/sports/social activities.
And the selection, oh the choices! I could jump straight back into whatever novel I was in the midst of, or if I wasn't feeling that, I could pick among dozens of titles — all less expensive than a paperback, many even free. Just as freeing as the realization I could find snippets of time in which to feed my creative appetite by reading, the expanse of choice as to what I chose to read was even more so.
Since getting serious about writing nearly full-time almost four years ago, I've tended to write primarily non-fiction: articles, interviews and book reviews ending up in an array of print and online venues, observational or reflective or memoir-ish blog posts, my book The Emotionally Resilient Expat.
But a wonderful thing happened. As I became accustomed to parking myself at my desk and writing, I began to feel pangs of wanting to write fiction. I collected ideas for short stories and a couple work-in-progress novels, and began putting pen to paper — or far more likely, fingers to keyboard.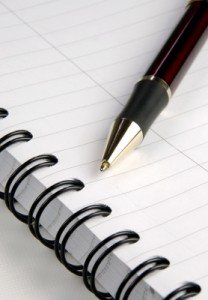 Slowly a few pieces took shape. I took a couple short writing classes which served to spur me on: nothing like learning what you're doing wrong to humble and inspire you to do better. And in the back of my mind, I could hear the refrain Once my book is done, I'm doing this full-time.
Except that I'm not, in large part because of what I wrote about in Work? In Progress.
Life takes its turns, and brings with it delicious, difficult, demanding choices. I've had to decide what is more important to me at this time, in this place of my life. I've chosen to embark on a second book in the emotional resilience series, this time focusing on global students.
I'm not complaining, because having options and choices and decisions is a privilege we should cherish, not whine about. This book excites me, gets me going in the morning, continually lurks in the back of my mind. It is bringing me in touch with amazing people, and taking on a life of its own.
And that is good. Very good indeed.
Except for my fiction writing, of course, which is not getting anywhere near the time and attention it deserves.
So what exactly have I been doing these past six months to feed and nourish my creative bent?
In the first three months, I didn't write a single word of fiction. But I did read a whole heck of a lot, replenishing my severely dwindled reserves of creativity after the emotional demands of leaving the Netherlands, moving back to the US, starting over in rebuilding a new life, and far worse, losing my father to cancer.
I also attended an afternoon-long Writer's Day forum held at our fabulous local independent bookstore, where I greedily took in gobs of information, advice and encouragement from a panel of online and print novel and short story publishers, another of successful novelists, and a third panel of poets. Â And to commit myself to finding time to write fiction, I signed up for a writing workshop.
Building on my initial foray into what I'm finding is an incredibly prolific and supportive writing community, over the next three months I completed the six-week fiction workshop, hungrily absorbing new knowledge, insights, skills and experience. I joined a statewide professional association for writers, gaining access to a wealth of information and a calendar full of writing competitions and calls for submission to journals to consider and plan for.
And in what I find to be a wonderful source of inspiration and encouragement, I've been to several author readings/book signings of both regional and national talents at the aforementioned independent bookstore. These remind me of similar book launches I attended while living in The Hague, making for a warm connection to the source of my writing.
I may not be spending oodles of hours weekly working on my novel or whipping up short stories, but I am making steady —albeit slow — progress in both areas. For now, that will have to suffice. But every single moment I am engaged in a fiction-related activity, I am feeding the creative beast which lies within, and I am the happier for doing so.
So tell me, what are YOU doing to foster your own creativity? Do share, I'd love to know.
[Image source: Paul, portfolio 1526, freedigitalphotos.net]